Data Analyst (experience with reporting packages)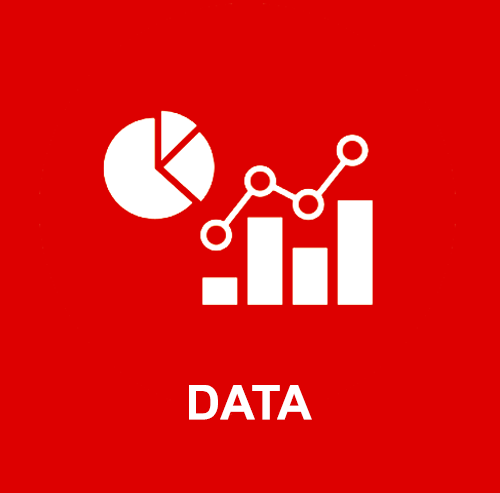 We are looking for a Data Analyst to turn data into information, then information into insight and observations, with the goal for our business unit to review the pattern of these observations and use this information when making business decisions. The candidates need to be very curious people, who enjoy diving deep into the material to find observations into a yet unknown question. They need to have a natural desire to go beneath the surface of a problem. They need to be thinkers who can ask the right (business) questions. They need to be confident and self-secure as they more often than not will have to deal with situations where there are a lot of unknowns.
We'll ask this data analyst to collect and study data to reveal ways to improve our business, or databases. The data can involve almost any topic including employees, counterparties, marketing, sales, research or resources. This career involves problem-solving, mathematics, computer skills and studying sets of both unstructured and structured data.
We will supply the data analyst with data sets, a scenario or problem, and the analyst must regularly pour through data and make observations. The analyst will gather information from various sources that might help us better understand the situation and then study the information to uncover patterns and outliers. They must be able to identify and interpret patterns and trends, assess data quality and eliminate irrelevant data. During the analyst's research, he/she might seek out experts in the area related to the situation to learn more about it and potential solutions; ie the assistance of statisticians.
The data analyst communicates the results of their analysis as a comprehensive report to PSEM decision makers. He/She designs the report and includes tools that can help those involved easily digest the data, such as statistics, graphs, images and lists. He/She might distribute the report via shared software, email, chat, or online or a face-to-face meeting presentation. In the report, the data analyst usually offers several observations so that PSEM can provide solutions, such as a new business process, training method or technology; or employee or departmental changes.
The data analyst could provide database design services (nice to have, not need to have). They also collect data using a variety of methods, such as data mining and hardcopy or electronic documentation, to improve or expand databases. Additionally, the data analyst should be able to make recommendations about the methods PSEM should use to collect, analyze and manage data to improve data quality and the efficiency of our systems.
Responsibilities
Interpret data, analyze results using statistical techniques and provide ongoing reports
Implement strategies that optimize statistical efficiency and data quality
Acquire data from primary or secondary data sources and maintain databases/data systems
Identify, analyze, and observe trends or patterns in structured and unstructured data sets
Filter, "clean" and "normalize" data
Work closely with management to prioritize business and information needs
Locate and define new opportunities for process improvement
Requirements
Proven working experience as a data analyst
Technical expertise regarding data models, data mining and segmentation techniques
Strong knowledge of and experience with reporting packages (Viseo, Tableau, Qlickview) and programming (JSON, Javascript, or Python)
Knowledge of statistics and experience using statistical packages for analyzing large datasets (Database Logic/SQL)
Strong analytical skills with the ability to collect, organize, analyze, and disseminate significant amounts of information with attention to detail and accuracy
Adept at queries, report writing and presenting findings
BS in Mathematics, Economics, Computer Science, Information Management or Statistics
Good verbal communication skills Strong written and verbal communication skills
Ability to work in a fast-paced environment
Ability to create examples, prototypes, demonstrations to help management better understand their work
Basic understanding of how a business and strategy works
Ability to work autonomously
It is important not to get tool minded but to get process minded. For example, it's important to understand the concept of designing a business report because you can learn and implement that report with Microsoft tools
Director of IT Candidate Sourcing for Wall Street Firms
Experienced Technologist who was sought after to develop Tech Exec Inc.'s Social Media Platforms. Later to be promoted to the Head of IT Candidate Sourcing, for an array of the countries top Hedge Funds. Responsibilities consisted of complete Website development using HTML5 and CSS, Twitter Feed, Facebook presence, and LinkedIn company pages. Then, taking on such responsibilities as fielding candidate calls, email correspondence, breakdown, job submission, as well as targeted candidate searches.