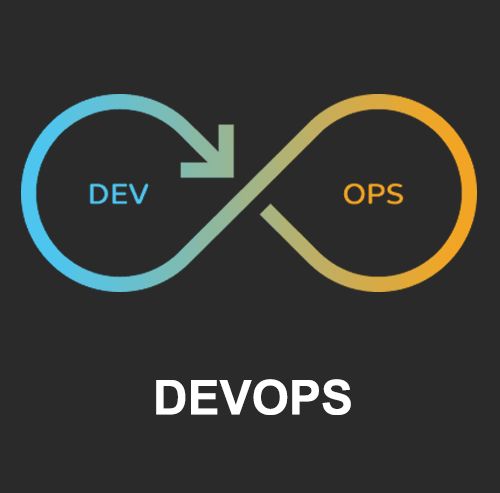 Head of DevOps
We are where the top crypto projects in the world raise capital and build out their communities. So far we have helped projects like Filecoin, Basis, and DFINITY raise over $400M and recruit tens of thousands of contributors. We are backed by top-tier investors, have offices in SF and NY, and are just getting started.
As Head of Exchange TechOps you'll find that your days are filled with all sorts of fascinating challenges — from designing new crypto custody models, to navigating an evolving set of regulatory requirements, to working with a small core team to build a performant and secure crypto exchange from the ground up. Our work is difficult and ambitious, which is what makes it fun.
If you are an entrepreneurial techops leader with exceptional talent, we'd love to hear from you.
You're experienced. You are a techops expert and have spent your career keeping high throughput, low latency markets running. You've worked with sensitive data in high-risk environments. You have a deep background in devops, site reliability engineering, and network protocols. You're dream about AWS and co-located computing.
You're comfortable with complexity. While you strive for simplicity, you're able to work with large codebases. You know how to build the right controls to manage and monitor complex systems in a safe a predictable way.
You're interested in crypto. Preferably you've built things in it. At a minimum, you have a desire to learn.
You're high bandwidth. You have a BS, MS, or PhD in engineering from a top university. You get things quickly. You're often the smartest person in the room and you like being around people who challenge you.
You're curious. You want to understand how things work. You value interesting things, especially outside your discipline. You like teaching others and constantly learning. You read and question things.
You like to ship. You make deadlines for yourself and you move fast. You focus on the things that matter and push back on things that don't. People know they can count on you to get things done.
You're scrappy and entrepreneurial. You've built apps for fun and worked on side projects before. You're interested in all aspects of startups – from user testing, to marketing, to raising capital. If you haven't already started your own company, you think you might like to in the future.
You care about the product. You might not be a product expert, but you value good design. You enjoy thinking about why certain products work and discussing new apps. You want to build delightful products that users love and that make people's lives more meaningful.
You have good values. You enjoy hanging out with your teammates, make the workplace more fun for everyone, and care about doing the right thing.
You are a 10x thinker, far more excited by huge disruptions than by small improvements. If something is hard, that makes it more fun, and you know that if anyone can figure it out, you can.
You will lead all aspects of our technical operations. From building out the team to architecting the complex systems and procedures that will ensure everything runs smoothly, you will be the point-person for all technical issues related to the operation of our regulated trading venue.
You will design and monitor. You will define robust systems and efficient configurations. Through your work, the exchange will remain reliable and performant around the clock.
You'll contribute in all areas. While your work will focus on techops leadership, you will make a habit of rolling your sleeves up and contributing across the stack, frequently picking up new skills and capabilities as needed.
You'll rapidly grow and improve. You'll be working with some of the smartest engineers you've ever met, who love to learn and teach each other. You'll find yourself stretching to new areas, immersed in feedback, and engrossed in deep conversations on a daily basis.
You'll help shape the product strategy. Our whole team cares deeply about the product and has significant input into its development. You'll beta test new exchange features and talk directly with traders, and your ideas will always be heard.
You'll learn about running a company. From fundraising, to recruiting, to negotiating an office lease, you'll have exposure to all aspects of growing and running an early stage startup. Along the way, you'll get connected with mentors and advisors who can help you with your career for years to come.
You'll be an owner. We believe in hiring smart people and giving them as much responsibility as they can handle. Whether it's running a new project, talking with regulators to help inform policy decisions, or leading our negotiation with a new custody partner, we'll make sure you are always pushing yourself to new levels.
You'll create the future. Crypto is a far bigger deal than most people realize, and you will be at the forefront of it. There are all sorts of technical challenges you'll be working though and new questions you'll have to answer, in partnership with founders for the leading crypto projects across the globe. If you're successful, you'll build something the world has never before seen.
As an early employee you will be a critical part of our core team and have a huge influence over the direction of the company. We will compensate you well, invest deeply in your development, and do everything we can to make sure this is the single best work experience of your life
Director of IT Candidate Sourcing for Wall Street Firms
Experienced Technologist who was sought after to develop Tech Exec Inc.'s Social Media Platforms. Later to be promoted to the Head of IT Candidate Sourcing, for an array of the countries top Hedge Funds. Responsibilities consisted of complete Website development using HTML5 and CSS, Twitter Feed, Facebook presence, and LinkedIn company pages. Then, taking on such responsibilities as fielding candidate calls, email correspondence, breakdown, job submission, as well as targeted candidate searches.