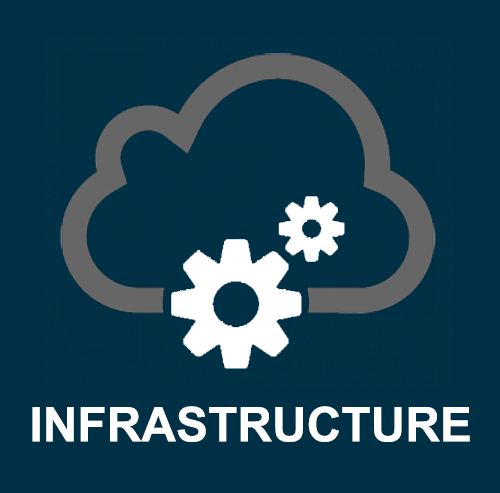 Job Summary
5-10 years of experience as with VMware, Hyper Converged, hybrid cloud infrastructure
Minimum 10 years Server, storage, database, network & security fundamental knowledge
Minimum 2 years' experience in micro segmentation & micros service applications environments
Minimum 2 years' experience implementing global security related projects
Requires expert knowledge of Microsoft Windows Server software, Windows Terminal Services, Citrix Presentation Server, Microsoft Exchange/Outlook, Microsoft Active Directory, Redhat Linux, SharePoint, IIS and/or other industry standard server platform services
Knowledge of LAN topology, routers, hubs, switches, firewalls and network protocols and services, including WAN/MPLS, TCP/IP, DNS, WINS, DHCP, SMTP, SNMP, etc.
Strong communication and technical skills, prior experience of working on a highly process driven environment/implementing it
Knowledge of Cisco UCS hardware and orchestration layer (Director, Manager etc..)
Python and Bash scripting
Responsibilities and Duties
Supporting the operations and maintenance of the VMware virtual infrastructure, including, but not limited to, vCenter Server Appliance, vRealize Operations Manager (vROps), vRealize.
Automation (vRA), vRealize Orchestrator (vRO), vRealize Business, ESXi, Update Manager and NSX.
Developing VMware vCenter and vROps reports for performance, troubleshooting and capacity planning and using next generation tools to provide workload balancing/placement (Vrops+pDRS+others).
Developing custom blueprints and workflows in Vmware products
Provisioning and cloning virtual machines and server appliances as needed.
Maintaining and restoring virtual machine "backups" and snapshots.
Performing upgrades and applying patches or firmware updates to the virtual infrastructure software or hardware.
Providing support for server hardware failures and assist remotely with hardware replacement.
Participating in the on-call support rotation, responding to support calls both during and after business hours/weekends/holidays/shutdowns.
Providing configuration management and security compliance for the virtual infrastructure software and hardware.
Developing and updating standard operating procedures and user guides.
Completing service requests or incidents tickets in support of the virtual infrastructure.
Providing technical leadership and assume overall accountability for the successful management and implementation of projects.
Performing daily system monitoring, verifying the integrity and availability of all virtual hardware, resources, systems and key processes.
Performing advanced troubleshooting and root cause analysis to expedite incident resolution.
Developing scripts to gain efficiencies for reporting and automating repetitive tasks.
Evaluating requests for hardware and software; research and recommend solutions which meet or exceed technology implementation standard and excellence.
Job Type: Full-time / Contract
Experience:
experience in micro segmentation & micros service applications: 2 years (Required)
NSX Design, Deploy, Install, Configure, Manage & operations: 3 years (Required)
Senior VMware, Hyper Converged, hybrid cloud infrastructure: 10 years (Required)
Server, storage, database, network & security fundamental knowledge: 5 years (Required)
Experience implementing global security related projects: 2 years (Required)