Windows Infrastructure Engineer (Up to 450K+)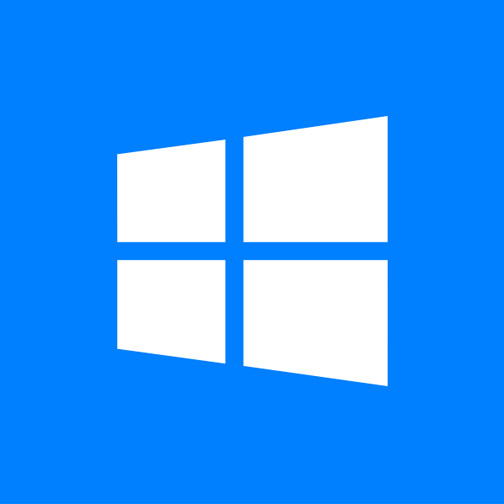 Company: Electronic Trading Firm
The Systems Engineering group at our firm designs, builds, and supports the complex and compelling infrastructure that makes what we do possible.
Our engineers are collaborators in designing end-to-end solutions. They are actively involved in bringing our ideas to life. They collaborate across departments to engineer systems that address the richness of the problems we solve, as well as the diversity of challenges.
We keep the organization at the forefront of cutting-edge hardware. We design our networks to scale massively, so our formidable computing power can be brought to bear as we tackle the next generation of data analysis. We are not afraid to invest in deep infrastructure – thousands of computers communicating across lightning-fast networks actively engaged in discovery and analysis, driving the industry forward. We have talented, passionate individuals who build and maintain what exists today, and invent tomorrow.
Windows Infrastructure Engineer
The Windows Infrastructure Engineering team at our firm is looking for another creative problem solver.  We leverage Windows for managed desktops and all the glorious Office applications that have made Microsoft products an industry favorite for decades.  We are big on security and innovation.  Independent thinking is encouraged, and trend technology is not implemented without careful consideration.  The pace can be break-neck, but the learning is perpetual and fostered at every turn.  We value our employees immensely and take pride in demonstrating that appreciation on a regular basis.
As a member of the Windows Infrastructure Engineering team, you will maintain our existing Active Directory infrastructure; architecting solutions that leverage core Windows Server components and advanced Windows storage technologies.  We deal with authentication and authorization and are perpetually attempting to minimize the scope of the latter.  Exchange still plays a critical role and, if you are the person we are looking for, you have already run ESEUTIL.  You probably know Process Explorer and Process Monitor intimately, have opened a crash dump or two, perused a PCAP for answers and are well-versed in Kerberos authentication.  Automating repetitive tasks allows us time to research new technology and collaborate on interesting problems.
Security plays center stage at our firm. A detailed understanding of certificate services and advanced PKI design knowledge are leveraged daily. Federation has become a critical part of the web hosted services we consume or provide.  The ideal candidate will have prior experience configuring federated trusts.
We are not your standard Systems group. We are forward-looking enthusiasts carefully constructing a hybrid infrastructure that conforms to our rigorous security standards. We are looking for someone who will help spearhead integration of our on-premises platforms with cloud based offerings such as G-Suite and Office 365, and contribute to our cloud migration strategy.
Qualifications:
BS or MS in Computer Science, Engineering or a related technical field
5+ years' experience building and managing foundational Windows technologies
3+ years' experience in Windows scripting and automation
Proficient in Active Directory design and operations
Proficient in on-premises Microsoft Exchange design and operation
Experienced in Windows 10 security, Rights Management, Active Directory certificate services and data leak prevention methodologies and technologies.
Experienced in Kerberos authentication in a mixed Windows/Linux environment
Experienced in Process Explorer, packet analysis and all manner of Windows troubleshooting utilities
Knowledge of Enterprise Mobility, with prior experience designing and implementing MDM and MAM platforms desirable (such as Blackberry Dynamics, MobileIron, AirWatch, Google MDM).
Knowledge of integration of on-premises and cloud email and authentication platforms (Exchange, G-Suite, O365, Azure)
Knowledge of authentication and security topics related to Microsoft Windows
Familiar with monitoring and configuration with SCOM
Director of IT Candidate Sourcing for Wall Street Firms
Experienced Technologist who was sought after to develop Tech Exec Inc.'s Social Media Platforms. Later to be promoted to the Head of IT Candidate Sourcing, for an array of the countries top Hedge Funds. Responsibilities consisted of complete Website development using HTML5 and CSS, Twitter Feed, Facebook presence, and LinkedIn company pages. Then, taking on such responsibilities as fielding candidate calls, email correspondence, breakdown, job submission, as well as targeted candidate searches.